Welcome to Nigahiga Wiki
Do you like Ryan Higa, Sean Fujiyoshi and their videos? Then come to this Wiki. It's the best one centered around Nigahiga!
New pages
News
Main Articles
Here are the articles for the Nigahiga series of videos.
Featured Article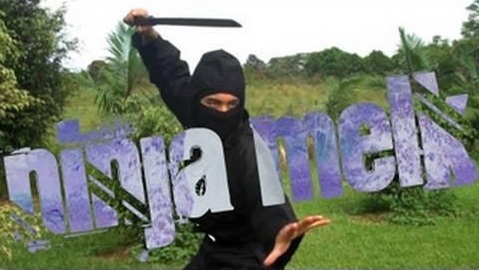 From: Ninja Melk
Ninja Melk is a video made by Nigahiga.
The video starts with a narrator telling the story of a retired ninja named Master Ching Ching who sent his student, Lapchung to defeat the evil ninja named Bokchoy. Bokchoy was a murderer and would do sick things like hide the remote, leave the toilet seat up etc. Bokchoy suddenly vanished and was wasn't seen again. However, Lapchung found him and challenged him to a duel, during which, Bokchoy managed to escape again.
Two ninjas are then seen fighting, but it is then revealed to be the daydream of Ryan Higa, who destines to be a ninja. His friend, Sean Fujiyoshi is busy daydreaming about The Big Green Ball until he is eventually woken up by Ryan. Meanwhile, Lapchung is apologizing to Master Ching Ching for not defeating Bokchoy. Master Ching Ching insults Lapchung by saying he will never catch Bokchoy because he is too fat, and gives him the option to lose weight and try harder or find a replacement for him to fight Bokchoy and if he fails again, he will be forbidden to enter Master Ching Ching's temple in the future.
Read more: here
Polls
Which, in your opinion, is the series of Nighiga's videos?
Which "How To Be" request taken from "Sorry Fans, Blame My A.D.D" should be made?